Back to staff directory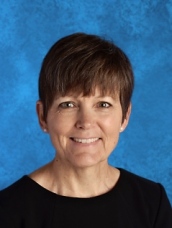 Gr. 2/3
Phone: 403-223-2487
Hi, my name is Marita Skelly and I teach the grade 2/3 class, part-time. I have been teaching for over 35 years, 22 of which have been at L.T. Westlake. After teaching kindergarten for many years I graduated to grade 2/3.
I live in Taber with my husband, Bill. We have three grown children: Megan, Lindon, and Brynn. When I am not spending time with my family I enjoy jogging, reading, camping, and hiking.
Grade two/three is a wonderful age to teach as they are eager to learn and improve their skills. I am always amazed at their profound comments and exciting observations. My goal is to provide a sound educational experience for each student that enters my classroom.