Back to staff directory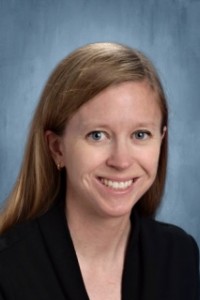 Principal, Grade 3, 4 and 5 Teacher
Phone: (403) 223-2487
Hello everyone!
My name Mrs. Edwards. It is my privilege to be the principal of L. T. Westlake Fine Arts Elementary School. This will be my 8th year as principal of LTW. I am so proud of our amazing team and terrific students. They inspire me each day and I enjoy spending time with them. I love the fine arts. I look forward to working with the Westlake staff and community to bring more fine arts opportunities to our school and integrating fine arts into daily core instruction.
This year, I will also be teaching a variety of classes. I will be teaching Grade 3 LA, Grade 5 math, Grade 4/5 health, and PE.
I have resided in Manitoba and Quebec, but Alberta has been my home for over 20 years. I currently live in Lethbridge with my husband and our crazy cat, Pepper. My husband teaches grade 3 at W.A Day in Fort Macleod. In our free time, we enjoy being active by going for long hikes and dragon boating. We also love going to plays, museums, paint lessons and the movies.
My B.Sc., B.Ed., and Master of Education degrees are from the University of Lethbridge, with a language minor. Having spent most of my teaching and administrative career at Chamberlain School in Grassy Lake, I feel close to many families in rural Southern Alberta. My goal is to work with my Westlake colleagues to help our students meet their life-long 21st century educational needs, while respecting and preserving the unique culture of the school and the community.
Please feel free to contact me with your suggestions or concerns or just to say hello.