Back to staff directory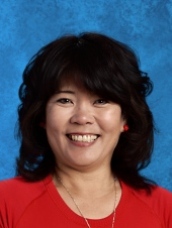 Gr. 4
Phone: 403-223-2487
I've been teaching for Horizon School Division since the late 1990s as a Classroom Support Teacher, and this year I'll be teaching language arts/math 4, math 3, and grade 2/3 social, art, health, and physical education. Learning from my mentors have given me the courage to try new teaching positions at any level. Teaching is a life-changing career no matter the age level. Always remember to cherish your child's memories throughout school.
The most precious gift is my daughter, Chiaki, who will pursue and continue her journey at a post-secondary university this fall. She is my greatest accomplishment a mother can have.
Being actively involved with my teaching career and family fulfills my life.